In Maths, we went on a numbered Easter egg hunt!

We participated in an Easter themed 'Cosmic Kids Yoga'.

We have looked at animals and their young and matched these up.

We carried out an investigation to see which materials would make a good waterproof coat for Oscar the monkey. We enjoyed doing this outside in the lovely sunshine!
We made Easter cards.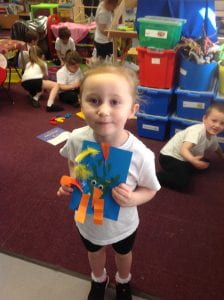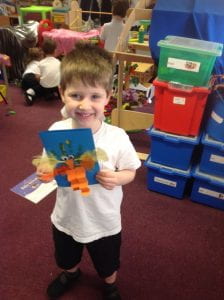 We created symmetrical Easter Eggs in maths.

We made lots of Easter crafts .